Some Principles of Dendrochronology
Illustrated with Graphics
---
The Principle of Limiting Factors
The rates of plant process occur as fast as allowed by the factor that is most limiting.
Tree-ring structures reflect the environmental conditions limiting growth during the time the ring was produced.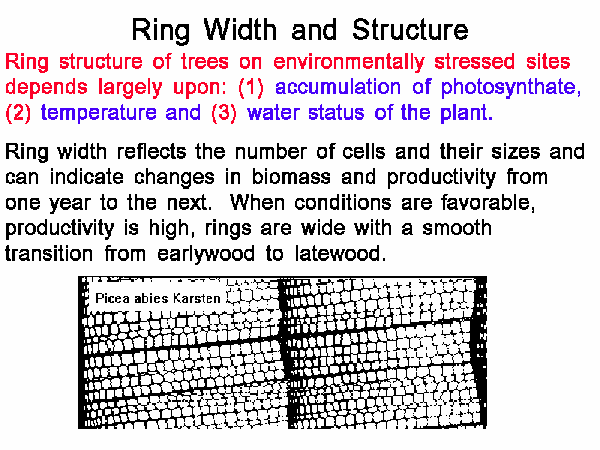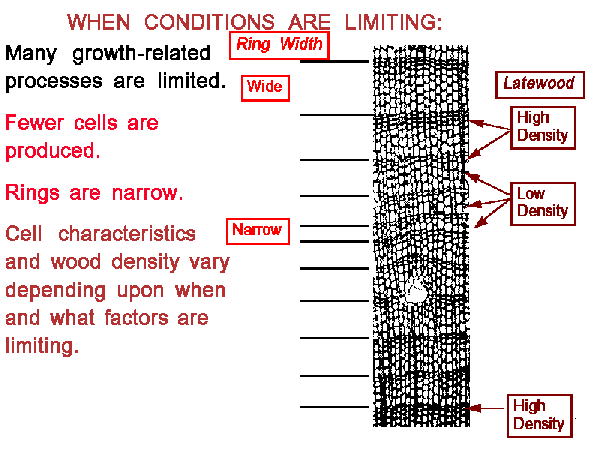 ---
Tree Rings are Retrospective Indicators.
Variations in ring structure indicate past variations and changes of environmentally limiting conditions.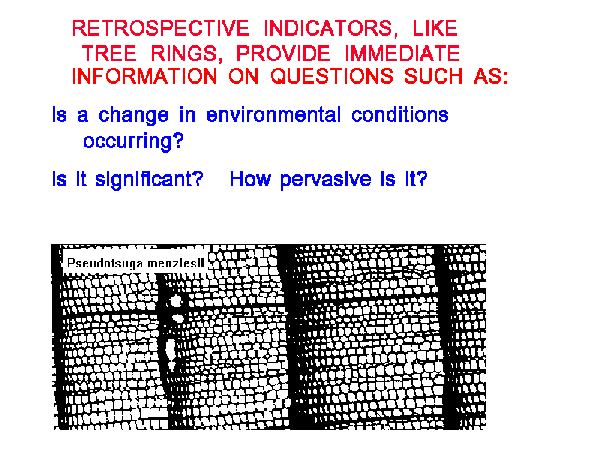 ---
A Variety of Ring Features Reflect Environmental Conditions
Variations in these features can be quantified and used to interpret variations in these conditions.
---
Links to Other Home Pages with Illustrated Principles
Dendrochronology in the Bristlecone Pine Home Page
Henri Grissino-Mayer's Principles Page
---
Prepared by Harold C. Fritts hfritts@LTRR.arizona.edu -- Last updated March 17, 2000